City-themed Christmas gift
Beneath the cut is a needlecraft I did based on City of Heroes/Villains as a Christmas present.


I actually started it early in 2012, long before there was any hint of the game closing, which made the eventual delivery bittersweet, since it was now a memorial.

This is a biscornu, or 8-sided pincushion, that I made for
iceraptoress. I keep saying I won't do another biscornu, especially a really complicated one, and then I do it anyway. So! This one is a fairly custom design, because it's all the City of Heroes and City of Villains archetype icons. I knew you would all be impressed!

Here is the white side, with all the heroic icons. Upper left is the heroic star of "blueside" - City of Heroes. Then Controller, and Blaster. Middle row is Peacebringer, and Defender. Bottom row is Warshade, Tank, and Scrapper.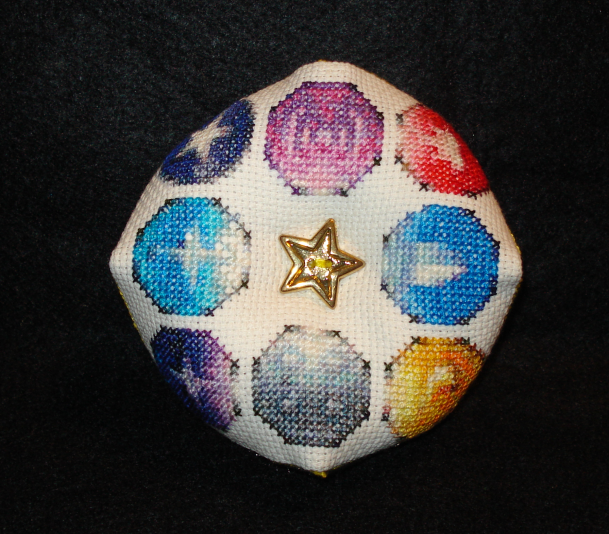 On the reverse, on black fabric, are the villainous icons. Top row is Dominator, Brute, and the red spider of "redside" - City of Villains. Middle are the Arachnos Soldier and Widow icons. Bottom row is Corruptor, Stalker and Mastermind.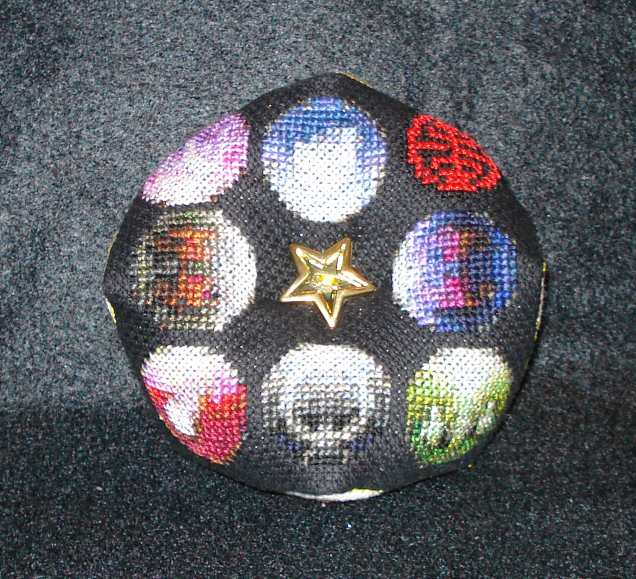 The gold stars and the gold thread joining them represent Praetoria, whose symbol is the gold star. Yes, I put this much effort into a crafted item!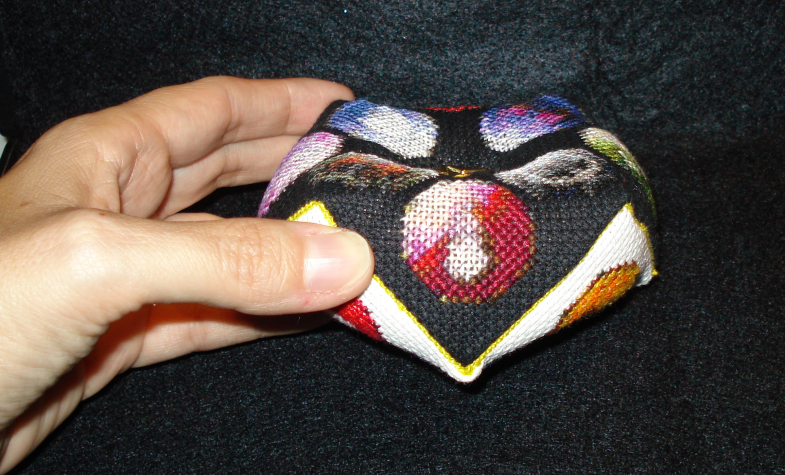 I had to put all the icons together in a program first, like so, before I could stitch them:




Here's a pic of the "blueside" fabric before assembly. I actually had to start the villain side twice, because the first side was so difficult. I was using outdated programs to try to convert the images to a pattern, which didn't help me at all.
pw_pw got me a chart for blue, but I ended up fighting with the programs to get the red side done.
dvandom got me the red spider logo, because I couldn't find one that would fit. All the other images came from ParagonWiki.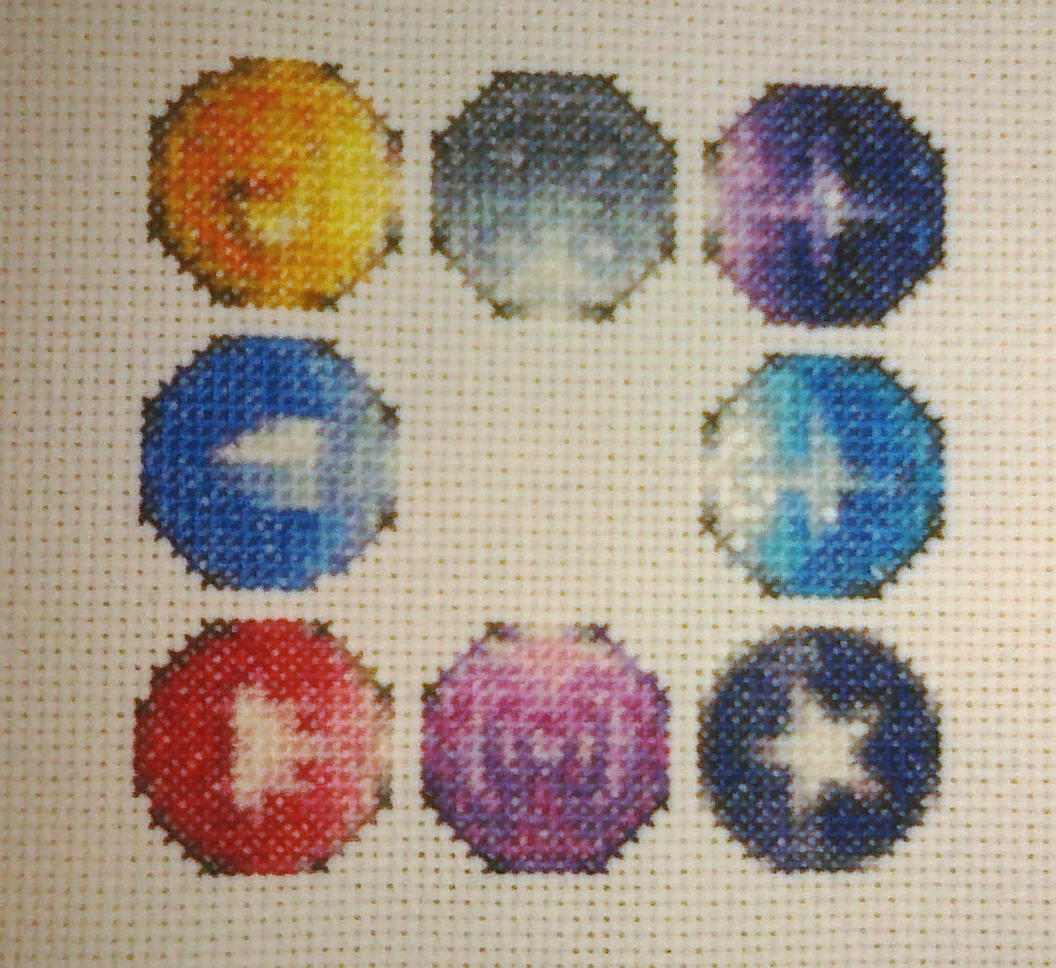 Also, stitching blacks and dark grays on black fabric? GAH.

Still, I'm very proud of how it turned out, and, yes, all the thought I put into it. Even if I made a craft that only a certain community will even recognize. Let me tell you, people looked at this in progress and had no idea what these were even supposed to represent. ^_^